MAKE OR DIE:
A HACK-A-THON FOR PERSONAL PROJECTS


Do you have a side hustle that's been blindsided, a bucket list item that has kicked the bucket, or a rainy day art project stuck in an endless summer?

If you're like most of us, life has a tendency to get in the way of our important but non-urgent endeavours. Make or Die is an event conceived to remedy this.


Promotional poster for the second Make or Die event, which focused on the theme of new year's resolutions.




The event sought to leverage productivity best practices from design thinking, gamification and social psychology to support participants in a one-day 'sprint' toward their chosen goal. The consequence of failure? A ritual (and hilarious) punishment in front of the group.
Motivational messages displayed around the Make or Die venue.

In collaboration with two assistants, I designed the one-day event, its collateral and branding, and acted as host and facilitator.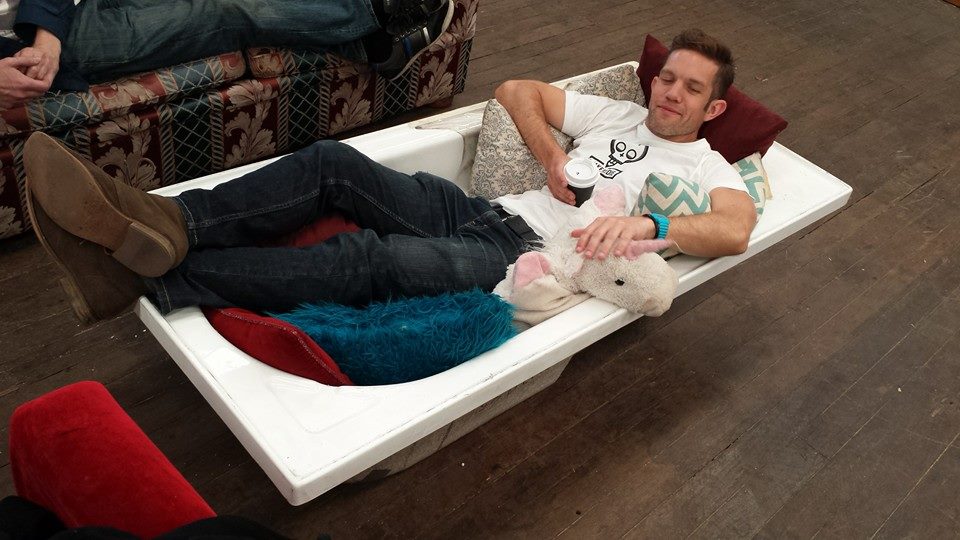 The inaugural Make or Die at Nauti Studios, Sydney.


Featuring motivational music, rejuvenating yoga/dance breaks, energising massages and the -ever-useful LAX PAK (a resoure kit to help you 'get shit done'), all book-ended with hot coffee and cold beer; the success of Make Die is evidenced in the success of the participants' projects. The inaugural Make or Die had 30 participants and assisted in the completion of various projects both professional and personal, including the creation of business plans, business processes, board games, websites, travel itineraries, essays and illustrations.

Furthermore, individuals benefitted each others' expertise and collaboration, making for a tribal synergy.


︎Make or Die participants discuss their experience.



Due to popular demand, a second Make or Die event was held six months after the first — the second of many more to come.