Seeing is believing: visualising better experiences.
︎
A patient's journey map through the healthcare system for a particular condition (all text has been censored due to the confidential nature of the this project).


As a business consultant for Strativity, James interviews potential clients regarding their business processes and makes recommendations for how they can be engineered for the better. In order to make these conversations clearer and stronger, he approached me to illustrate the user journeys.

Beginning with provided sketches from James et al., I re-imagined and illustrated the user journey timeline. The first project was for an Australian courier service.

We were successful in quickly highlighting problems with current processes, so the project scope was expanded to include a generic version of the user journey, so that Strativity could show it prospective clients as an additional deliverable.


︎
A flow chart of the customer's experience in interacting with ABC Couriers.

As a result, I was re-approached several times by James et al. for similar illustrations. Most of them included several versions of the journey from the perspectives of different users; and aspirational user journey timelines, based on Strativity's recommendations.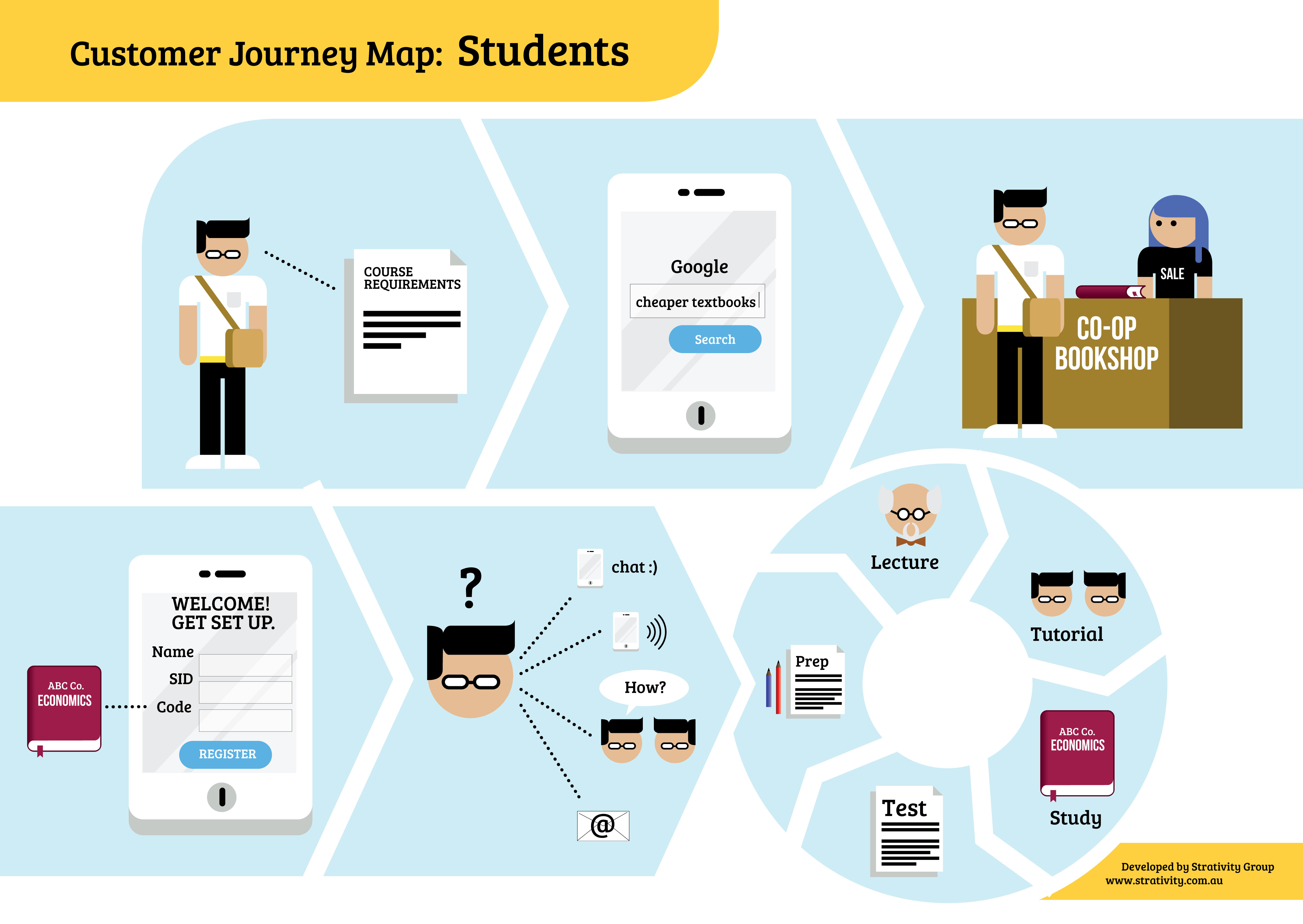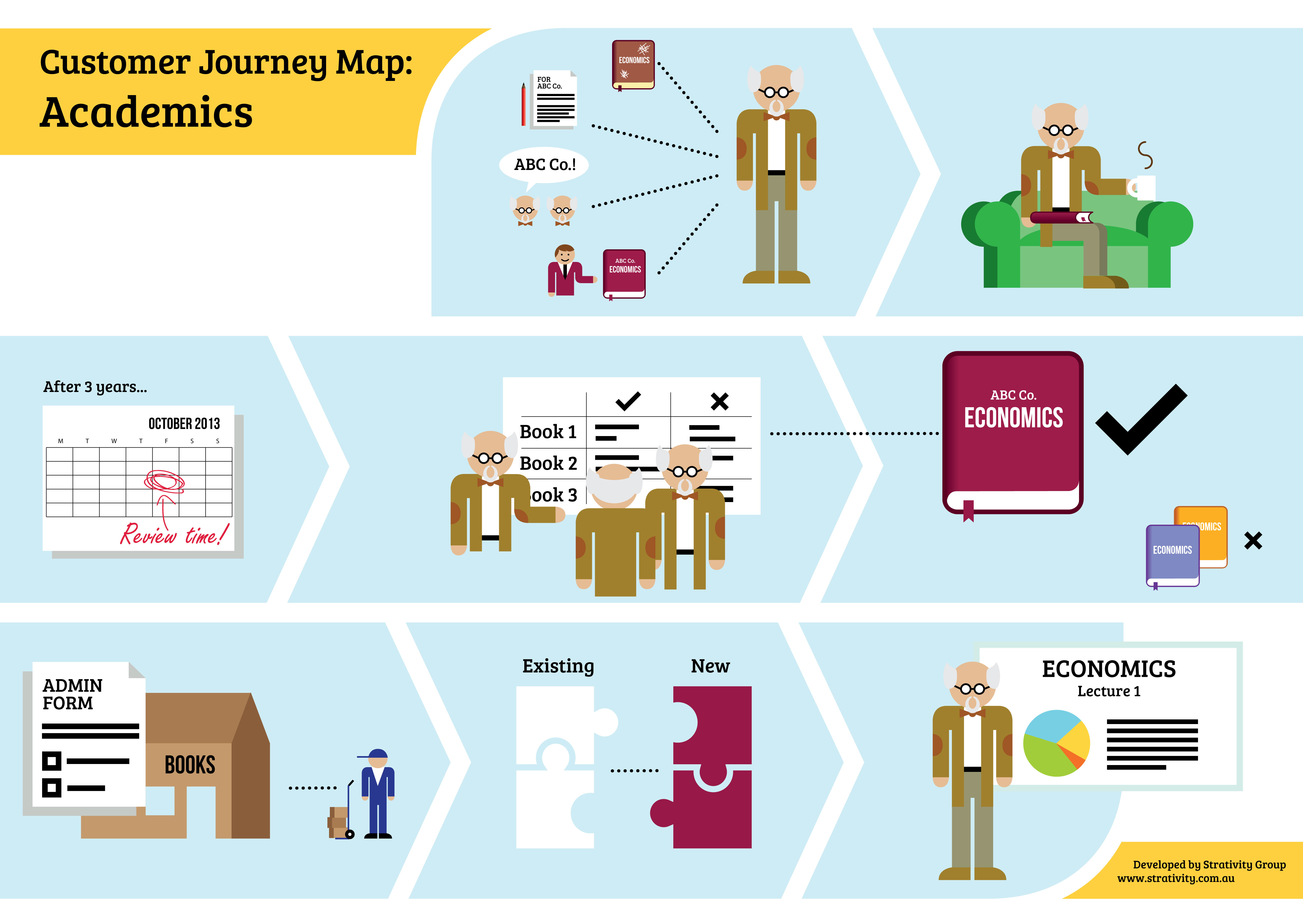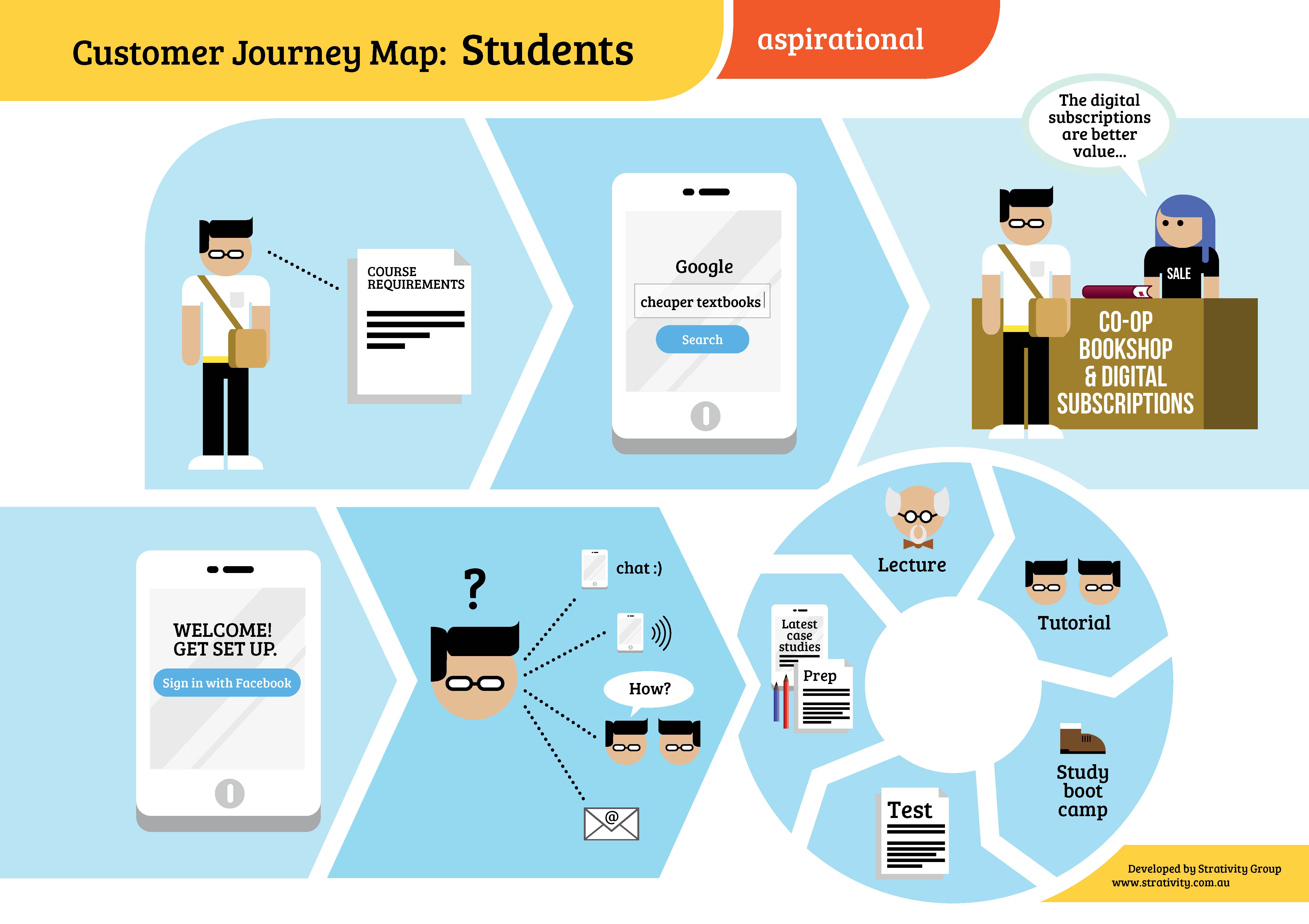 ︎
Current (top) and aspirational user journeys within the education system, from the perspectives of university students (left), academics, and school teachers.

In total, the project comprised 39 illustrations for eight clients.
︎
Illustrative style varied according the the type of client, from more corporate for banking (left), to more freehand for tradesmen.

Want help illustrating user journeys or other technical research findings?
︎